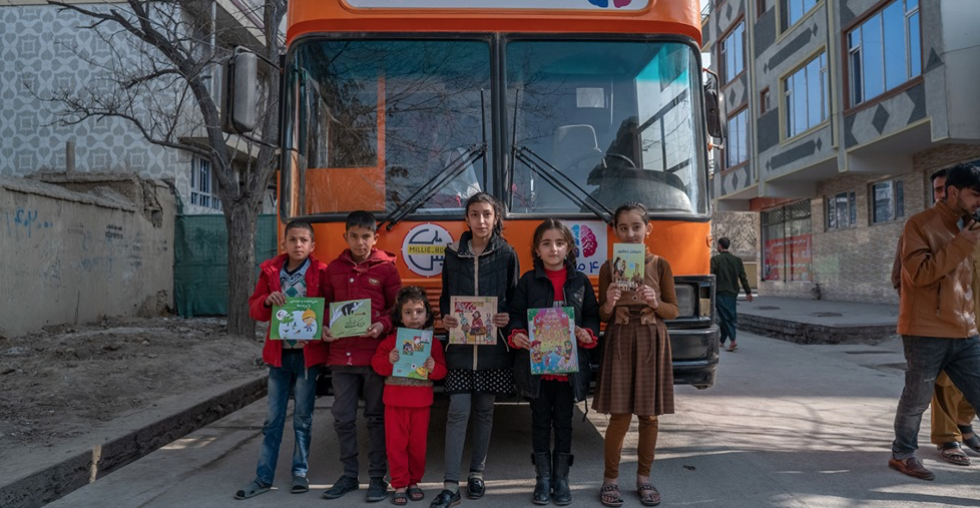 Since his trip to Afghanistan in 2018 former RPV mayor and current Palos Verdes library board trustee Brian Campbell has contributed to the Charmaghz Mobile Library Reach program in Kabul. Campbell's donation this year helped them renovate their library vehicles and install heating systems that made children feel warm and cozy as they visited the mobile library. Trustee Campbell not only supports his local community by currently serving on the local library board but feels it is equally important to contribute to overseas library communities that cater to the children living in conflict and war zones.
Trustee Campbell supports the organization this year by donating additional funds to purchase new books, continuing to pay their librarians' salaries, and purchasing fuel for the mobile library buses.
For more information and donate to their current fundraiser, please click here.